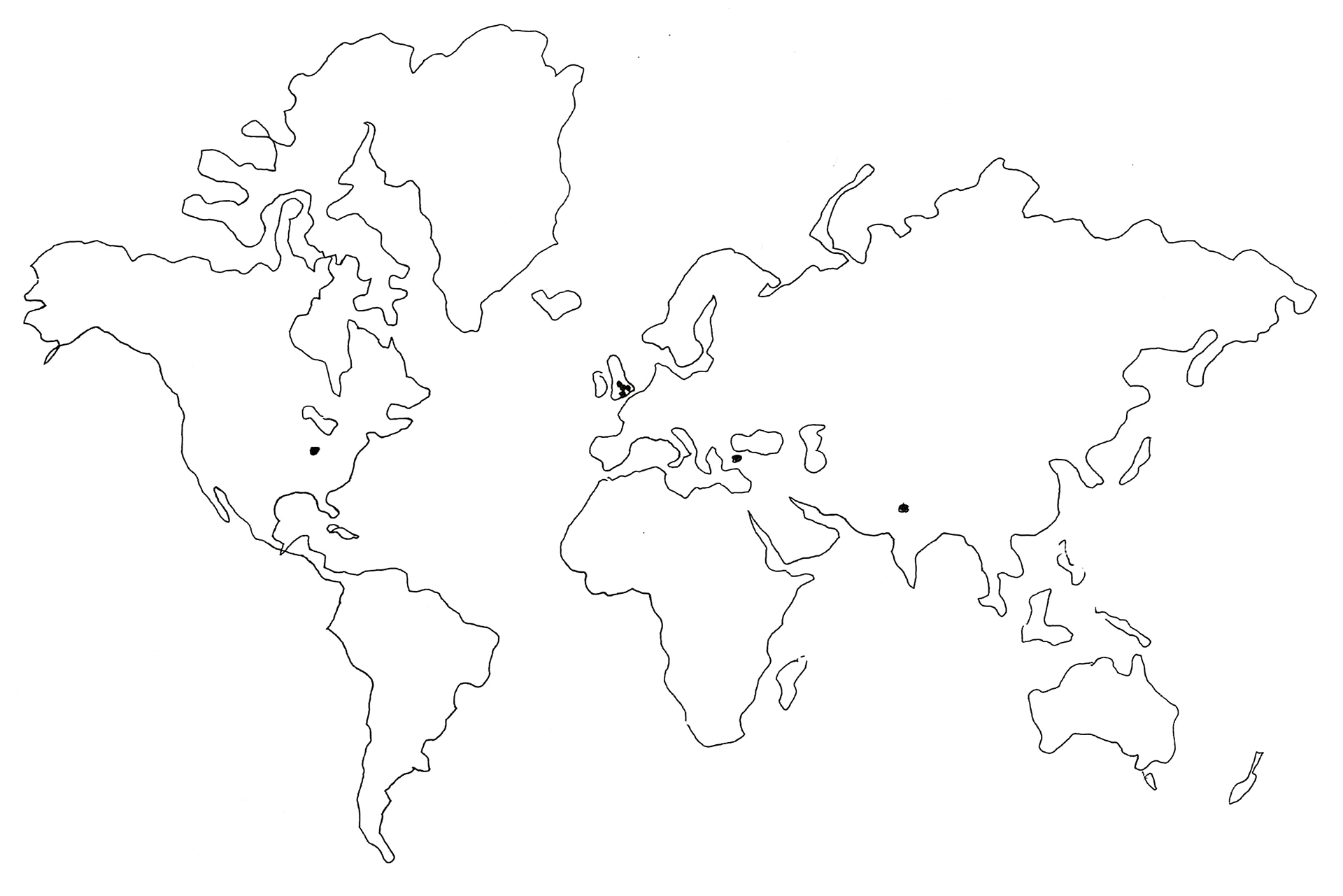 Ceyda Oskay
Location: Ankara, Turkey.
My practice is often experimental and across various mediums. It is influenced by site, interactions, and history, and the work is often tied to migration. This art practice is juggled with an interest in craft and materials, writing, the non-documented, cooking, fashion - and a question of getting back into my former field of humanitarian work. 
Ean Nicole Konopnicki
Location: Indiana, United States.
My interests include painting and mixed media with an emphasis on organic structures and abstract concepts. "Bring living into the now."  "Were becomes is." - - - Fossils, feathers, fur, herbs, found objects, minerals, microscopic beings, structures of life, healing and scars.  I will also incorporate ancient healing traditions. 
Pragya Bhargava
Location: Gurugram, India. 
My practice at the moment is largely drawing and painting-led. I am interested in the cosmic unknowns of distant astronomical landscapes and in exploring our relationship to them. 
Sally Stenton
Location: Cambridgeshire, United Kingdom.
During the residency I will be walking, writing and hopefully drawing. I want to explore ways that I might transform my research thesis 'Experiments with the edges of walking' into an artist book. I am interested in how we can think with our bodies and in blurring of human edges. 
Sarah Praill 
Location:
South London,
United Kingdom
.
I am a printmaker who is interested in the presence of the mark, inscriptions, writing, drawing and excavating surfaces, using any materials that can embed line and hold the mark. It is all a kind of 'presencing'.
Drawing is like a navigational tool for both 'inside looking' and 'outside looking'. How can we evidence our experience of being in the world? I look for ways of making things as markers of feeling and thinking. I am working on a series of Unsent Letters.
Svetlana Atlavina
Location: North West London, United Kingdom.
For the past year I have been involved in art education with adults. I would like to develop a balanced routine where I have the space for my work as an artist. 
Sylwia Dylewska
Location: Bury St Edmunds, Suffolk, United Kingdom.
During the last few months I have been working with cyanotype to create botanical prints, not just for the beauty but also because I'm very passionate about the nature and sustainability. I use manly alternative photographic process in my art.